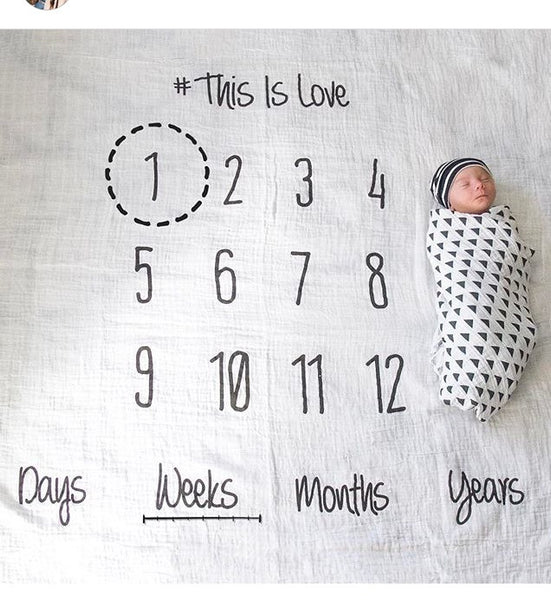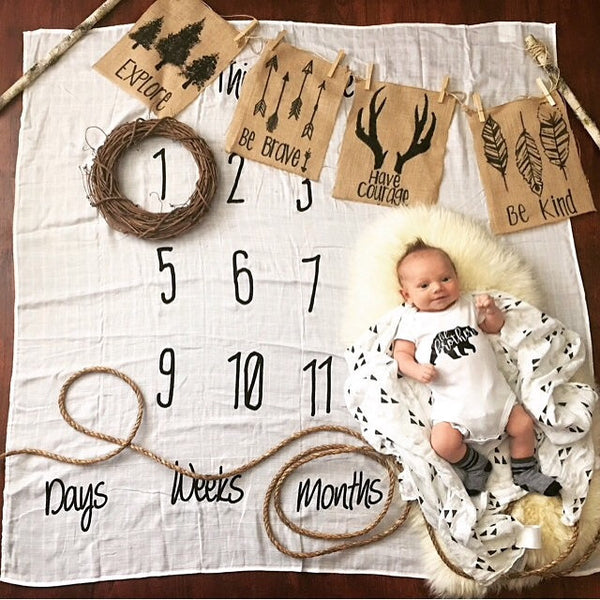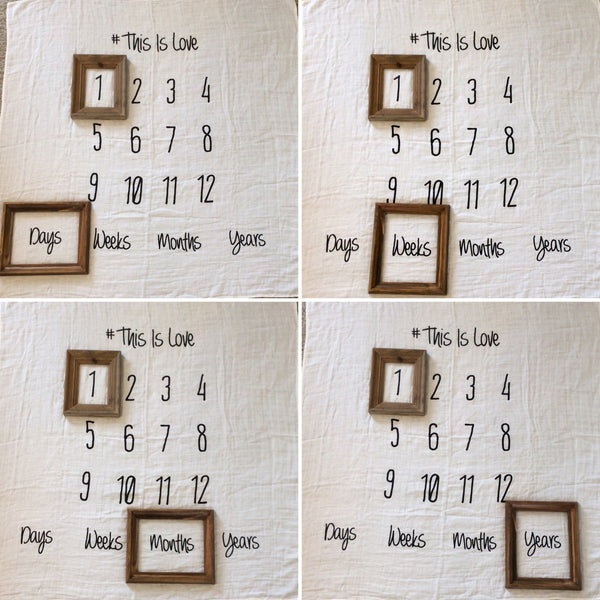 ANNIVERSARY BLANKET - THIS IS LOVE (COTTON MUSLIN)
-This I Love-
Cotton Muslin
Anniversary Blanket
for your baby's Milestones
---
DOTBOXED is one of the FIRST to create a backdrop for you to capture your babes milestones and the FIRST to allow you to take pictures through their first
Days - Weeks - Months and even Years!


This listing is for one of our extra large anniversary blankets / playmats made for you to capture every FIRST day, weeks, months and years! Celebrate everything from your baby's arrival on the first day to their first week in the world, their first smile at 2 weeks, see how much they have grown at their first month, sitting at 6 months and celebrate the big ONE year in style photographed on their anniversary blanket. Moms love using it as a photo prop and allows you to be extra creative using other items even from just around the house to hi light what the milestone is. this blanket will take your baby through toddler and pre teens years. Watch your babies developments and growth monthly!

Want to be extra creative? Hang on your wall and track your pregnancy progress!

Our blanket is 100% cotton muslin that is super soft and even softer with every wash.
Made extra large at 47"" by 47" (120cm by 120cm)
Printed using water based non toxic inks.


* this listing is for the BLANKET ONLY -NO props or clothing are included
Anniversary Blanket for your baby's milestones - White 100% Cotton fabric.
• Measures LARGE at 47" by 47"(120cm by 120cm).
• Made from a soft and lightweight 100% cotton organic muslin
•Pigment Printed using non toxic inks
visit us on Instagram @DOTBOXED for more ideas
ORDER PROCESSING TIME:
1-3 BUSINESS DAYS (M-F)